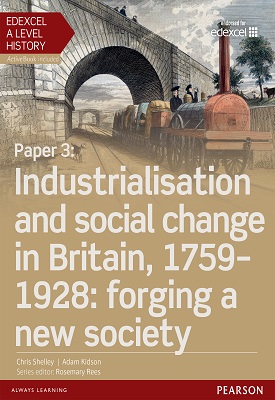 Level:
AS & A-Level / (Advanced) Higher
Hardcopy ISBN:
9781447985372
Edexcel A Level History, Paper 3: Industrialisation and social change in Britain, 1759-1928: forging a new society Student Book
£ 12.51
You save :
£ 16.79
Hardcopy price :
online textbook -
Licence for 12 months
Details
Once purchased, this digital book will be available via Classoos on the web and on Classoos' app on iOS, Android and Windows 10 devices
Summary
This book covers the essential content in the new specifications in a rigorous and engaging way, using detailed narrative, sources, timelines, key words, helpful activities and extension material. Helps develop conceptual understanding of areas such as evidence, interpretations, causation and change, through targeted activities. Provides assessment support for A level with sample answers, sources, practice questions and guidance to help you tackle the new-style exam questions.