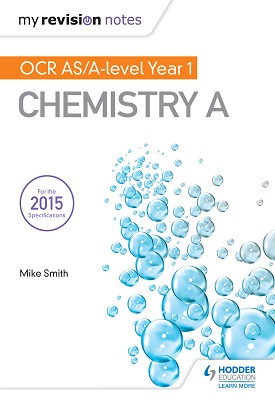 Level:
AS & A-Level / (Advanced) Higher
Hardcopy ISBN:
9781471842108
My Revision Notes: OCR AS Chemistry A Second Edition
£ 7.25
You save :
£ 10.88
Hardcopy price :
online textbook -
14 day free trial
Free Trial
No credit card needed
online textbook -
Licence for 12 months
Details
Once purchased, this digital book will be available via Classoos on the web and on Classoos' app on iOS, Android and Windows 10 devices
Summary
With My Revision Notes you can: Manage your own revision with step-by-step support from experienced teacher Mike Smith. Apply chemical terms accurately with the help of definitions and keywords. Plan and pace your revision with the revision planne. Test understanding with questions throughout.