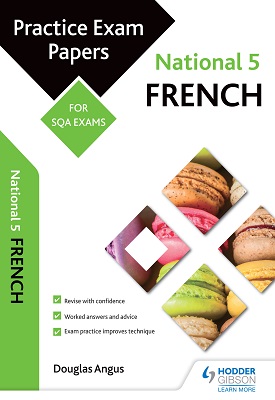 Level:
GCSE / National 4 & 5
Hardcopy ISBN:
9781471885983
National 5 French: Practice Papers for SQA Exams
£ 5.93
You save :
£ 8.90
Hardcopy price :
online textbook -
14 day free trial
Free Trial
No credit card needed
online textbook -
Licence for 12 months
Details
Once purchased, this digital book will be available via Classoos on the web and on Classoos' app on iOS, Android and Windows 10 devices
Summary
The National 4 & 5 History series from Hodder Gibson supports the most popular topics offered by the Scottish Qualifications Authority. Like all titles in the series, The Making of Modern Britain 1880-1951. provides: a brief synopsis of each topic. comprehensive coverage of the four main areas of mandatory content. guidance on assignment writing and assessment procedures for exam practice. - glossary boxes with explanations of newly-introduced concepts and keywords.
Other content that might be relevant to you