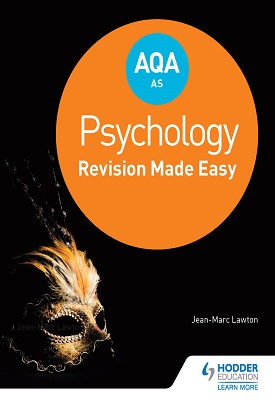 Level:
AS & A-Level / (Advanced) Higher
Hardcopy ISBN:
9781471845246
AQA AS Psychology: Revision Made Easy
£ 7.25
You save :
£ 10.88
Hardcopy price :
online textbook -
14 day free trial
Free Trial
No credit card needed
online textbook -
Licence for 12 months
Details
Once purchased, this digital book will be available via Classoos on the web and on Classoos' app on iOS, Android and Windows 10 devices
Summary
Your survival guide for every topic, two pages at a time. Get ahead in your AQA Psychology AS Level revision with this handy revision and study skills guide. Use this guide to make sense of the specification, one bit at a time. Evaluate key topics quickly and easily using handy summaries. Use throughout the course to help you understand all the key topics. Cram before exams with all the key information for revision. Learn the skills you need for the course, with handy hints for every topic.