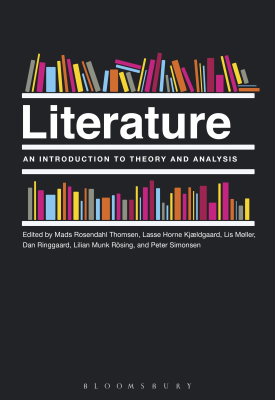 Hardcopy ISBN:
9781474271967
Literature: An Introduction to Theory and Analysis
£ 15.39
You save :
£ 18.99
Hardcopy price :
online textbook -
14 day free trial
Free Trial
No credit card needed
online textbook -
Licence for 12 months
Details
Once purchased, this digital book will be available via Classoos on the web and on Classoos' app on iOS, Android and Windows 10 devices
Summary
How does literature work? And what does it mean? How does it relate to the world: to politics, to history, to the environment? How do we analyse and interpret a literary text, paying attention to its specific poetic and fictitious qualities? This wide-ranging introduction helps students to explore these and many other essential questions in the study of literature, criticism and theory. In a series of introductory chapters, leading international scholars present the fundamental topics of literary studies through conceptual definitions as well as interpretative readings of works familiar from a range of world literary traditions. In an easy-to-navigate format, Literature: An Introduction to Theory and Analysis covers such topics as: ·Key definitions – from plot, character and style to genre, trope and author. ·Literature's relationship to the surrounding world – ethics, politics, gender and nature. ·Modes of literature and criticism – from books to performance, from creative to critical writing. With annotated reading guides throughout and a glossary of major critical schools help students when studying, revising and writing essays, this is an essential introduction and reference.