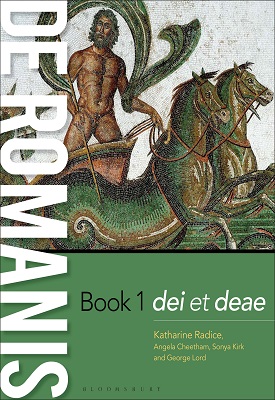 Hardcopy ISBN:
9781350100039
£ 13.39
You save :
£ 19.99
Hardcopy price :
online textbook -
14 day free trial
Free Trial
No credit card needed
online textbook -
Academic year licence
Summary
This is the new Latin course that you have long been waiting for! An introduction to both the Latin language and the cultural world of the Romans, it also develops English literacy skills through derivation tasks and two-way translation exercises, which promote the understanding of English as well as Latin. Cultural topics, supported by background notes, and primary sources, included for study and analysis, enable students to engage with authentic Roman history and acquire a broad understanding on which to build in future study. - Language learning is split between Core and Additional to ensure effective differentiation and flexible timetabling. - Fun and varied exercises include word identification, word manipulation, vocab acquisition / consolidation, and translation from English into Latin. - 30 words of new vocabulary in each chapter build towards a total of 360. - Vocabulary is consistently and constantly consolidated to give an unshakeable grounding for GCSE. - Clear and systematic explanations of grammar encourage steady progress. - Early use of Latin stories rather than isolated sentences build student confidence from the start.
Product description
Once purchased, this digital book will be available via Classoos on the web and on Classoos' app on iOS, Android and Windows 10 devices
Other content that might be relevant to you