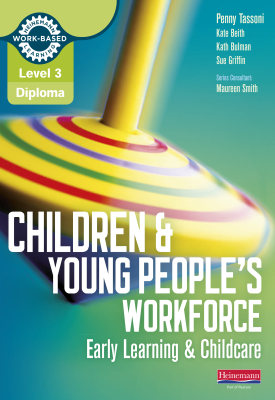 Hardcopy ISBN:
9780435031336
Level 3 Diploma Children and Young People's Workforce (Early Learning and Childcare) Candidate Handb
£ 16.84
You save :
£ 28.00
Hardcopy price :
online textbook -
Licence for 12 months
Details
Once purchased, this digital book will be available via Classoos on the web and on Classoos' app on iOS, Android and Windows 10 devices
Summary
Includes full explanation of the requirements and terminology of the new Level 3 qualification, so learners and tutors can feel confident that they are fully supported. Written by Penny Tassoni and a team of expert childcare tutors and trainers, so you can be sure that content is reliable , relevant and of the highest quality . Contains a CD-ROM which includes bonus content of short video clips to bring selected topics to life. New 'Working Life' feature pages help learners relate knowledge to their own settings.