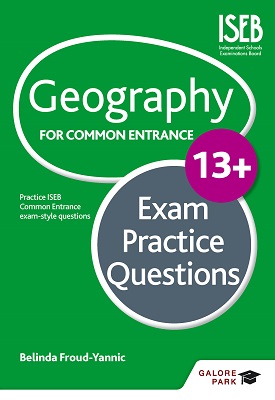 Hardcopy ISBN:
9781471827310
Geography for Common Entrance 13+ Exam Practice Questions
£ 10.55
You save :
£ 15.83
Hardcopy price :
online textbook -
14 day free trial
Free Trial
No credit card needed
online textbook -
Licence for 12 months
Details
Once purchased, this digital book will be available via Classoos on the web and on Classoos' app on iOS, Android and Windows 10 devices
Summary
Ideal for pupils preparing for Common Entrance and other entrance exams at 13+, or those looking for lots of Geography practice to help hone their skills. This book contains a wealth of practice questions based on the new Geography ISEB Common Entrance exam. The questions are arranged by topic, allowing pupils to practise both key areas of the syllabus and to familiarise themselves with the format of the exam. - Suitable for all ISEB Geography 13+ Common Entrance exams taken from Autumn 2015 onwards - Endorsed by ISEB - Ideal for pupils working towards Geography Common Entrance and entrance exams at 13+ - Features a range of rigorous exam-style Geography exercises for varied practice across all topics - Familiarises pupils with the format of the questions to improve exam technique An Answer Book is also available to accompany this title.