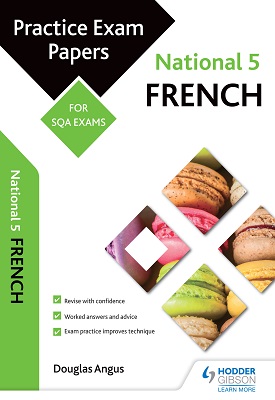 Level:
GCSE / National 4 & 5
Hardcopy ISBN:
9781471885983
National 5 French: Practice Papers for SQA Exams
£ 5.93
You save :
£ 8.90
Hardcopy price :
online textbook -
2 day free trial
Free Trial
No credit card needed
online textbook -
Academic year licence
Summary
The National 4 & 5 History series from Hodder Gibson supports the most popular topics offered by the Scottish Qualifications Authority. Like all titles in the series, The Making of Modern Britain 1880-1951. provides: a brief synopsis of each topic. comprehensive coverage of the four main areas of mandatory content. guidance on assignment writing and assessment procedures for exam practice. - glossary boxes with explanations of newly-introduced concepts and keywords.
Product description
Once purchased, this digital book will be available via Classoos on the web and on Classoos' app on iOS, Android and Windows 10 devices