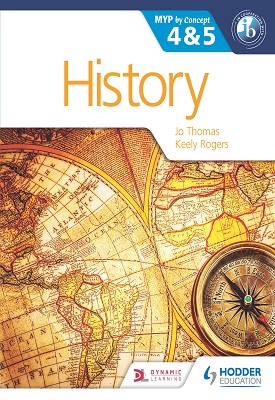 Hardcopy ISBN:
9781471841583
History for the IB MYP 4 & 5
online textbook -
14 day free trial
Free Trial
No credit card needed
online textbook -
Licence for 12 months
Details
Once purchased, this digital book will be available via Classoos on the web and on Classoos' app on iOS, Android and Windows 10 devices
Summary
The only series for MYP 4 and 5 developed exclusively with the IB. Develop your skills to become an inquiring learner; ensure you navigate the MYP framework with confidence using a concept-driven and assessment-focused approach presented in global contexts. - Develop conceptual understanding with key MYP concepts and related concepts at the heart of each chapter. - Learn by asking questions with a statement of inquiry in each chapter. - Prepare for every aspect of assessment using support and tasks designed by experienced educators. - Understand how to extend your learning through research projects and interdisciplinary opportunities.