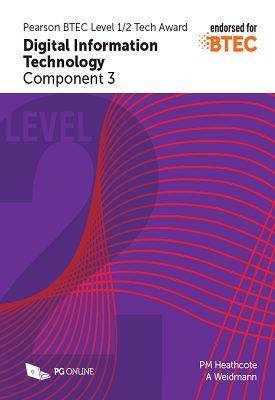 Subject:
Information Communications Technology
Curriculum:
BTEC Qualification
Hardcopy ISBN:
9781910523148
Pearson BTEC Tech Award in Digital Information Technology Component 3
£ 9.80
You save :
£ 14.00
Hardcopy price :
online textbook -
21 day free trial
Free Trial
No credit card needed
online textbook -
Licence for 12 months
Details
Once purchased, this digital book will be available via Classoos on the web and on Classoos' app on iOS, Android and Windows 10 devices
Summary
This is a brand new book covering all of the externally examined Component 3 of the Level 1/2 BTEC Tech Award. It provides comprehensive yet concise coverage of the component through case studies and questioning. It will be invaluable both as a course text and as a revision guide for students nearing the end of their course. It is divided into six sections covering every element of the Component 3 specification.
Other content that might be relevant to you