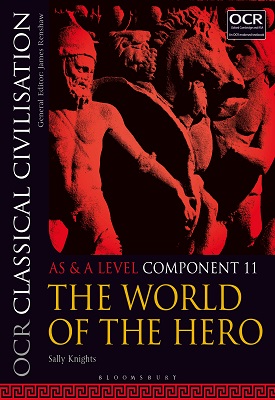 Subject:
Classics civilization
Level:
AS & A-Level / (Advanced) Higher
Hardcopy ISBN:
9781350015074
OCR Classical Civilisation AS and A Level Component 11 - The World of the Hero
£ 10.04
You save :
£ 14.99
Hardcopy price :
online textbook -
14 day free trial
Free Trial
No credit card needed
online textbook -
Licence for 12 months
Details
Once purchased, this digital book will be available via Classoos on the web and on Classoos' app on iOS, Android and Windows 10 devices
Summary
This textbook is endorsed by OCR and supports the specifications for AS and A-Level Classical Civilisation (first teaching September 2017). It covers all three options for Component 11: World of the Hero (Homer's Iliad, Homer's Odyssey and Virgil's Aeneid). Why does the Trojan War continue to fascinate us? What makes Odysseus a hero? What links can be drawn between the Aeneid and today's global politics? This book guides AS and A-Level students to a greater understanding of the epics of Homer and Virgil, setting the poems in their cultural context and drawing on the scholarship of leading academics to explore the poetry, characters and underlying philosophies. The colour illustrations, from the Cyclops on a Greek pot to a photograph of protesting Yadizi women, reflect the universal impact and continuing relevance of these classical epics.