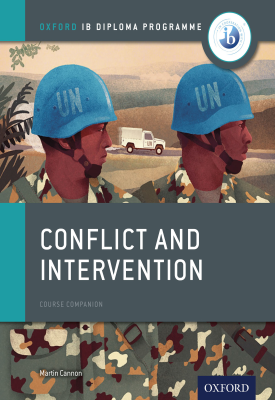 Publisher:
Oxford University Press
Hardcopy ISBN:
9780198310174
Oxford IB Diploma Programme: Conflict and Intervention Course Companion
£ 17.99
You save :
£ 29.99
Hardcopy price :
online textbook -
14 day free trial
Free Trial
No credit card needed
online textbook -
Licence for 12 months
Details
Once purchased, this digital book will be available via Classoos on the web and on Classoos' app on iOS, Android and Windows 10 devices
Summary
It's about time that modern world history courses are brought up to date and this is a great example of the IB handling this in the new history curriculum. Martin Cannon handles the material with aplomb, giving an excellent background to the complexities of the Rwandan genocide as well as the creation of the Yugoslav stateEL The activities and documentary source are varied and engaging, allowing the student to proceed through the material buildings skills and technique in an absorbing manner. I particularly like the selection of many quotations, the quality of the political cartoons and the overall manner in which the author engages with the reader, taking them on a roller coaster ride through some of the complexities of the late twentieth century case studies, allowing an exploration of the themes. The book is beautifully laid out, clear and compelling and should be an excellent guide for the discerning learner.