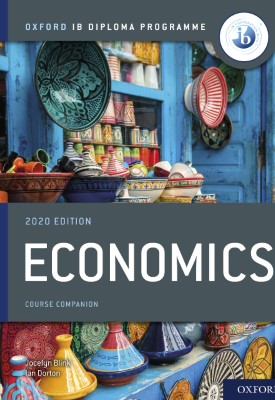 Publisher:
Oxford University Press
Hardcopy ISBN:
9781382004961
Oxford IB Diploma Programme: IB DIPLOMA COURSE BOOK ECONOMICS
£ 20.40
You save :
£ 41.99
Hardcopy price :
online textbook -
2 day free trial
Free Trial
No credit card needed
online textbook -
Academic year licence
Summary
This comprehensive and engaging text, developed in cooperation with the IB, follows the new curriculum for first assessment in 2022. With accessible, engaging lessons students will actively relate economics to real-world issues and the global economy. The international examples and case studies encourage students to analyse economics in terms of present-day challenges and concerns. Conceptual links are provided to help students understand the over-arching big questions that relate economics to the multi-faceted challenges of the world economy including how it works and changes over time. Through inquiry-based tasks and links to TOK and ATL activities students will gain a deep understanding of economics. Practice activities will develops the skills required to succeed in the IB assessment including exam-style questions and data response questions. Clear explanations will help students achieve assessment success.
Product description
Once purchased, this digital book will be available via Classoos on the web and on Classoos' app on iOS, Android and Windows 10 devices