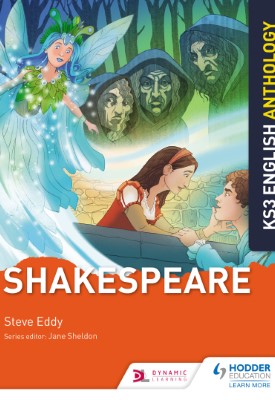 Level:
Key Stage 3 / National 3
Hardcopy ISBN:
9781510477353
Key Stage 3 English Anthology: Shakespeare
£ 10.04
You save :
£ 14.99
Hardcopy price :
online textbook -
14 day free trial
Free Trial
No credit card needed
online textbook -
Licence for 12 months
Details
Once purchased, this digital book will be available via Classoos on the web and on Classoos' app on iOS, Android and Windows 10 devices
Summary
Inspire your teaching with Key Stage 3 English Anthology: Shakespeare, a themed anthology designed to help you develop and implement a coherent curriculum that plans for progress from Year 7 through to Year 9. Featuring key extracts from A Midsummer Night's Dream, Romeo and Juliet and Macbeth, the Anthology guides students through each play, encouraging them to engage with the text to gain a thorough understanding of the context and literary techniques underpinning Shakespeare's work. Each extract is supported by Teaching and Learning Resources, including quizzes, lesson plans and PowerPoint slides to help you implement the content of the book.
Other content that might be relevant to you