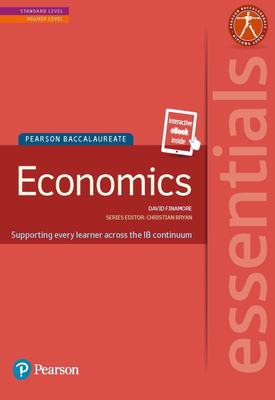 Hardcopy ISBN:
9781447950370
Pearson Baccalaureate Essentials: Economics
£ 17.55
You save :
£ 27.00
Hardcopy price :
online textbook -
Academic year licence
Summary
Pearson Baccalaureate Essentials is the first IB series written specifically for EAL students. Designed to supplement standard textbooks, each book acts as a condensed guide to Diploma subjects, with targeted language to embed key concepts without the obstacle of translation. The books are written in a clear academic style, using efficient and succinct sentences which are accessible for students whose first language is not English.
Product description
Once purchased, this digital book will be available via Classoos on the web and on Classoos' app on iOS, Android and Windows 10 devices