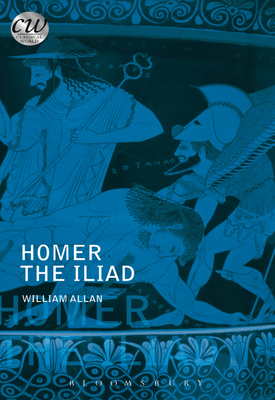 Curriculum:
Classic English Literature
Hardcopy ISBN:
9781849668897
£ 12.05
You save :
£ 17.99
Hardcopy price :
online textbook -
14 day free trial
Free Trial
No credit card needed
online textbook -
Academic year licence
Summary
This book offers a clear and stimulating introduction to Homer's Iliad, the greatest poem of Western culture. It discusses central aspects of the work (including the tradition of oral poetry, the style and structure of the epic, and its depiction of the gods, heroism, war, and gender roles) and guides the reader in understanding the skill and profundity of Homer's achievement. This introduction is ideal for undergraduates and students in the upper forms of schools, but it requires no knowledge of ancient Greek and is intended for all readers interested in Homer. The Classical World series is well established and explores the culture and achievements of the civilizations of Greece and Rome. Concise yet informative and stimulating, each book includes illustrations and suggestions for further reading and study. Designed specifically for students and teachers of Classical Civilization at late school and early university level, the series provides an up-to-date collection of accessible guides to the history, institutions, literature, art and values of the Classical world.
Product description
Once purchased, this digital book will be available via Classoos on the web and on Classoos' app on iOS, Android and Windows 10 devices