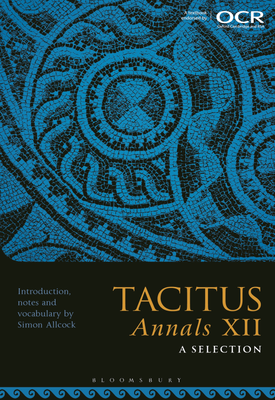 Level:
AS & A-Level / (Advanced) Higher
Hardcopy ISBN:
9781350156388
Tacitus, Annals XII: A Selection
£ 8.70
You save :
£ 12.99
Hardcopy price :
online textbook -
2 day free trial
Free Trial
No credit card needed
online textbook -
Academic year licence
Summary
This is the OCR-endorsed edition covering the Latin AS and A-Level (Group 1) prescription of Tacitus Annals XII, 25-26, 41–43, 52–53, 56–59, 64–69, giving full Latin text, commentary and vocabulary, with a detailed introduction. It is AD 48 and the emperor Claudius marries his 4th wife Agrippina. Little does he know that over the next six years she will build her power and destroy her opponents, until she is ready for her greatest crime – the murder of Claudius himself to enable the accession of her son Nero. Tacitus creates a gripping account of the struggle for power under a weak princeps, involving family rivals, scheming freedmen and servile senators.
Product description
Once purchased, this digital book will be available via Classoos on the web and on Classoos' app on iOS, Android and Windows 10 devices