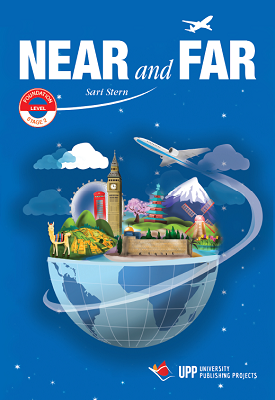 Near and Far Student's Book
₪ 39.51
You save :
₪ 58.96
Hardcopy price :
online textbook -
Licence for 12 months
Details
Once purchased, this digital book will be available via Classoos on the web and on Classoos' app on iOS, Android and Windows 10 devices
Summary
Near and Far is an engaging book for elementary school pupils at Foundation Level, Stage Two. Near and Far is a comprehensive course for the fifth grade which covers all the requirements of the Revised English Curriculum, and has been approved by The Ministry of Education. Follow the adventures of the Smith Family as they travel to different countries, meet people and learn about cultures.
Other content that might be relevant to you